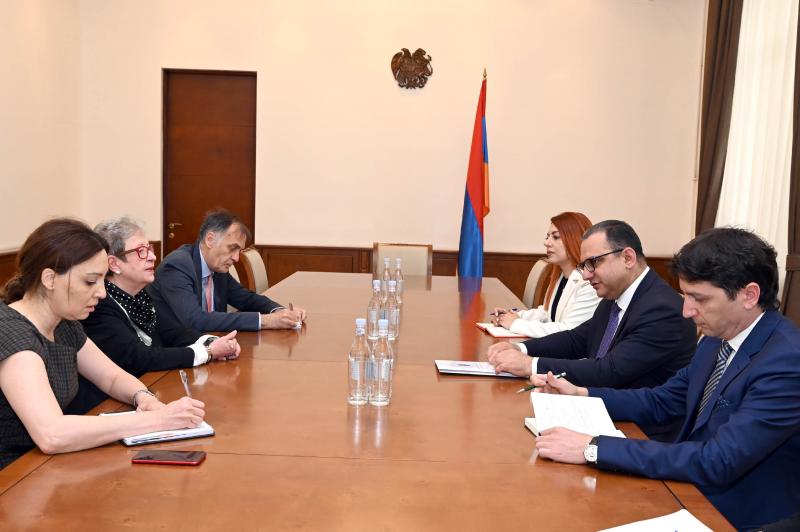 Minister of Finance had a working meeting with Andrea Victorin
Today on May 4, the RA Minister of Finance Tigran Khachatryan met with the Head of the EU Delegation to Armenia, Ambassador Andrea Victorin. The meeting was also attended by Frank Hess, Head of the Cooperation Division of the EU Delegation to Armenia.
Welcoming the guests, Tigran Khachatryan highlighted the EU activities in Armenia, as well as presented the current macroeconomic situation in Armenia, referred to the possible risks and the impact on the Armenian economy in the context of regional developments.
Ambassador Victorin underlined that the EU always shares the challenges facing Armenia and stands ready to continue providing assistance to the RA Government and cited details on the EU programs being implemented in Armenia.
Mrs. Victorin expressed gratitude for Government's efforts to strengthen Armenia-EU cooperation and expand the scope of collaboration.
During the meeting the parties touched upon such key issues as the enforcement of the Armenia-EU Comprehensive and Extended Partnership Agreement, the content and goals of the sectoral reforms being implemented.