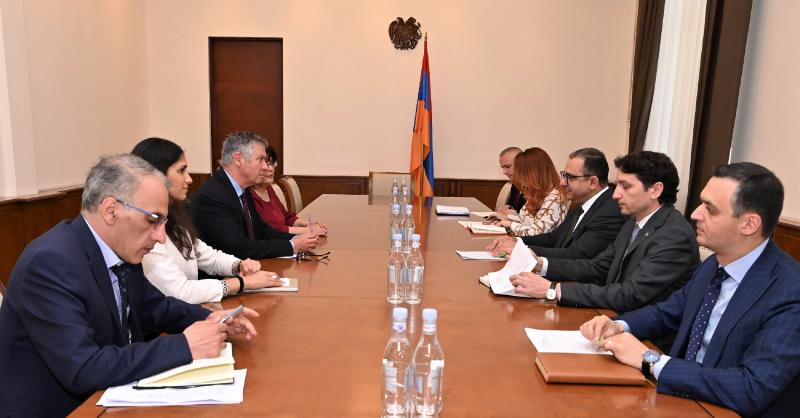 Minister of Finance had working discussion with Paolo Spantigati
On May 27, 2022, Minister of Finance Tigran Khachatryan received Paolo Spantigati, Country DirectfArmenia of the Asian Development Bank (ADB).
Welcoming the guests, Minister Khachatryan thanked the representatives of the Asian Development Bank fthe cooperation highlighted the effective partnership established with the ADB.
The agenda of the meeting included the issues related to the formation of the ADB 2022-2025 loan portfolio discussion of key topics. Special emphasis was placed on the construction of the North-South Road Corridor, as well as the priority of improving the Yerevan regional road network transport infrastructure.
The parties also touched upon the issues of providing technical assistance in the field of justice healthcare. A number of agreements have been reached on the upcoming activities.