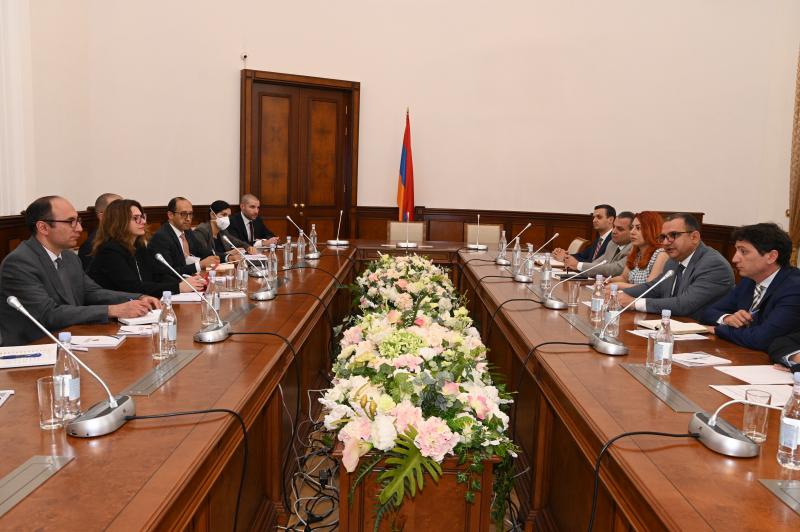 Minister of Finance received Mission of International Monetary Fund
Today, on June 20, 2022, Tigran Khachatryan had a working meeting with the delegation led by Iva Petrova, Head of the International Monetary Fund (IMF) Mission to Armenia.
The meeting was attended by the Deputy Ministers of Finance, Mehdi Raissi, IMF Resident Representative fArmenia the IMF Mission Economists.
Welcoming the guests, Minister Khachatryan congratulated Mrs. Petrova on assuming the responsible position wished her productive work.
Thanking fthe reception Iva Petrova underlined the strong partnership with the Ministry of Finance expressed her readiness to participate personally in all current projects.
The parties discussed a wide range of issues of mutual interest, in particular, touched upon the latest macroeconomic developments, capital expenditures tax policy.
At the end of the meeting, a number of agreements were reached to continue the discussions on the current projects in the near future.