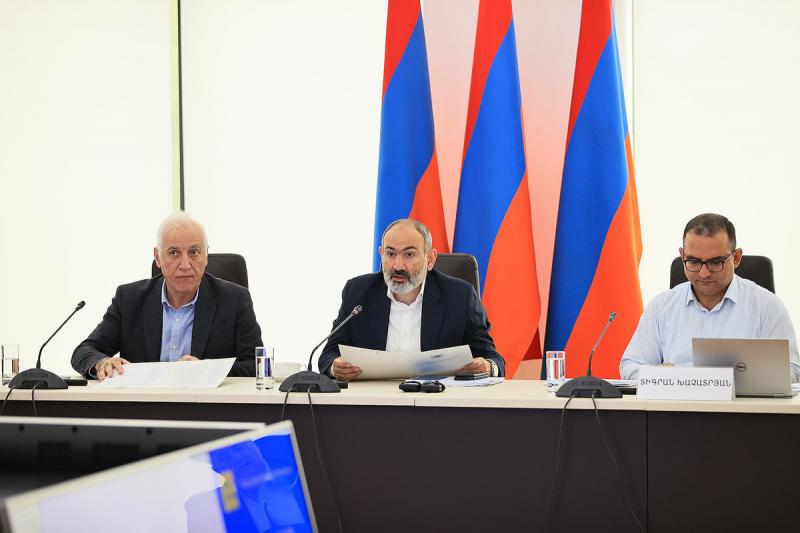 Minister of Finance Tigran Khachatryan attended work of session of Economic Policy Council attached to RA Prime Minister
Minister of Finance Tigran Khachatryan attended the work of the Economic Policy Council session chaired by Prime Minister Nikol Pashinyan on August 6-7 at Dilijan Training and Research Center of the Central Bank of Armenia.
Issues related to RA economic policy, current situation and forecast developments were discussed within the agenda of the session. During the two-day session, discussions were held on the RA Government program, macroeconomic developments, monetary and fiscal policy, improvement of competitiveness of agriculture, food system development, and other topics.
Tigran Khachatryan made a report. In his report, the Minister referred to the 2017-2021 economic developments, fiscal policy priorities for ensuring high economic growth in the medium term, macroeconomic indicators planned by the Government program, current and capital expenditures and a number of other issues.
On the second day of the session, issues related to sustainable development of agriculture and food system, improvement of competitiveness of agriculture through land reforms were discussed.
RA President Vahagn Khachaturyan, Minister of Economy Vahan Kerobyan, Chairman of the Board of Trustees of "Center for Economic Perspectives" Foundation Artur Javadyan, Deputy Ministers of Economy, Finance and High-Tech Industry and other officials also participated in the session.