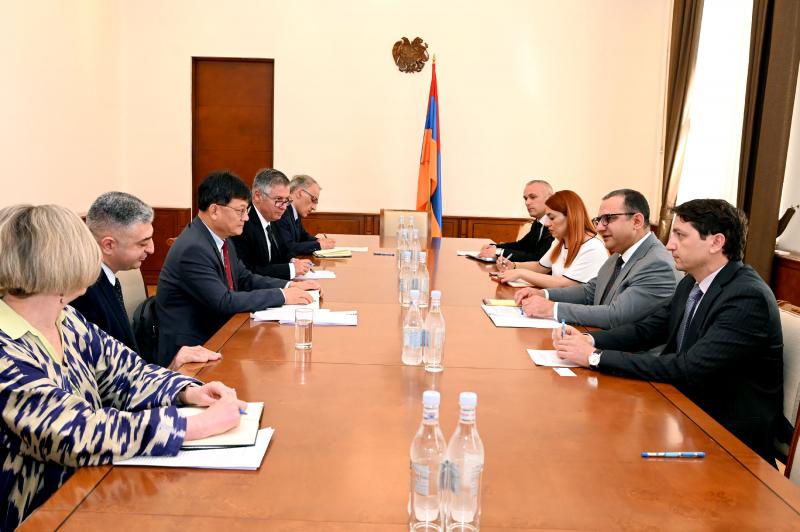 Tigran Khachatryan discussed Armenia-ADB cooperation with Vice President of Asian Development Bank
On June 1, 2022, RA Minister of Finance Tigran Khachatryan hosted the delegation led by Shixin Chen, Vice President of the Asian Development Bank (ADB). The meeting was also attended by Paolo Spantigati, Country DirectfArmenia of the ADB.
Welcoming the guests, Minister Khachatryan presented to Mr. Chen the RA Government Program f2021-2026, program priorities, peculiarities of RA external debt debt management, referred to macroeconomic policy. The Minister highlighted the effective cooperation with the ADB reaffirmed the Government commitment to strengthen expthe scope of cooperation.
Thanking fthe reception, Shixin Chen stressed that Armenia is an important partner of the ADB added that the Bank is ready to continue supporting the initiatives of the RA Government in the spheres of infrastructure development, energy, healthcare, education others.
During the meeting, the parties highlighted a wide range of issues related to cooperation with the ADB on structural reform agenda.