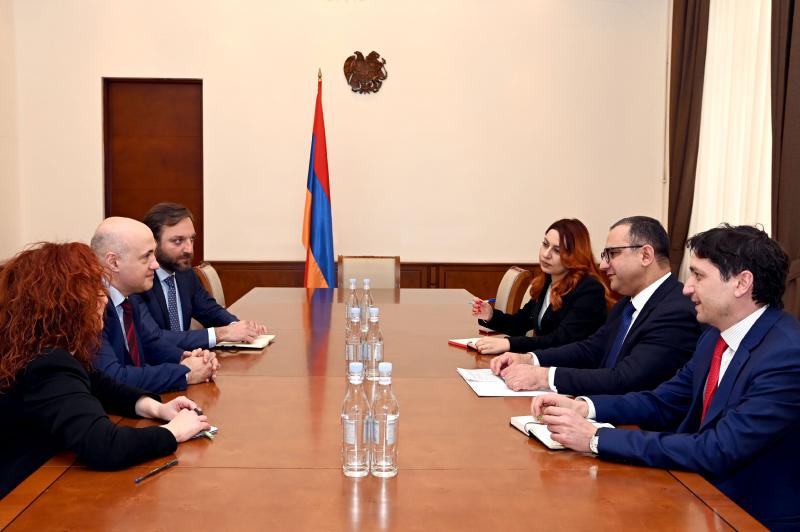 Tigran Khachatryan had a working meeting with EBRD Delegation
On March 17, the RA Minister of Finance Tigran Khachatryan received the delegation led by Dimitri Gvindadze, Head of European Bank for Reconstruction and Development in Yerevan.
Gvindadze introduced the EBRD Senior Banker Georgy Akhalkatsi to the Minister, who will assume the post of the new Head of the EBRD Yerevan Office in May this year.
Expressing gratitude for the effective cooperation, the Minister noted that the working discussions with the EBRD are always at a high level, and there are all necessary preconditions to advance and effectively implement joint programs and ideas. According to the Minister, protection of Armenia's economic interests is a priority for Armenia at present, especially in the context of recent regional developments.
Mr. Gvindadze, in his turn, thanked Tigran Khachatryan for the productive cooperation with the RA Ministry of Finance, implemented and successful numerous projects.
During the meeting, the parties also touched upon issues related to green economy, water infrastructure, urban environment development and transport network improvement.