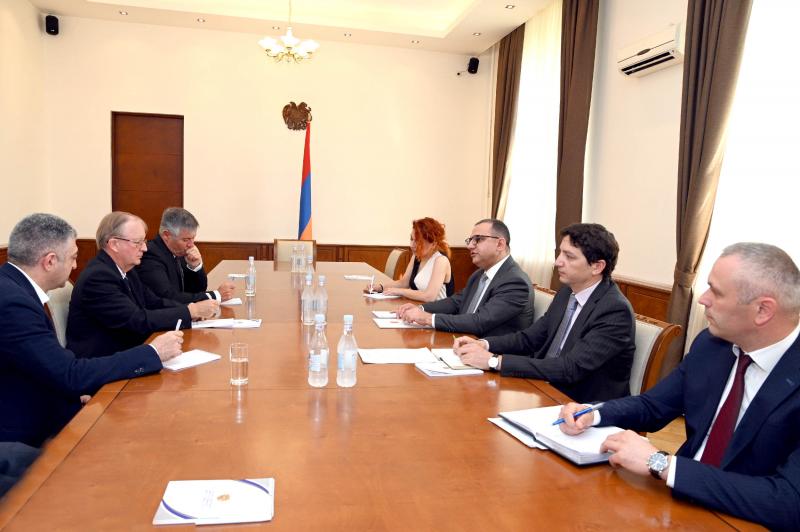 Tigran Khachatryan met with representatives of Asian Development Bank
Today, on June 27, Minister of Finance Tigran Khachatryan had a meeting with ADB Deputy Executive Director for Austria, Germany, Turkey, Luxembourg and Great Britain Philip Rose and Paolo Spantigati, Country Director for Armenia of the Asian Development Bank (ADB).
In his speech, Minister Khachatryan emphasized the importance of the 15-year anniversary of cooperation with ADB and noted that periodic meetings with ADB are extremely important especially in the period of new realities full of uncertainties and difficult to predict.
Referring to ADB's long-term cooperation with the Government of Armenia, Philip Rose noted that Armenia is a country with great opportunities and ADB is ready to support the projects being implemented here.
At the meeting, the parties touched upon the development of the private sector, public investments, the development of state infrastructure programs, as well as existing technical assistance measures.