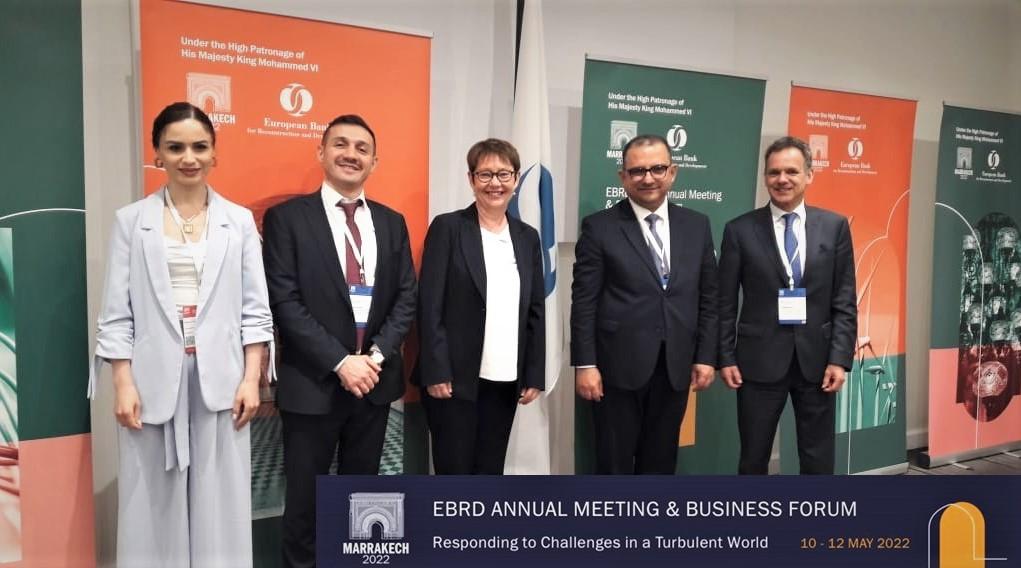 Tigran Khachatryan participated in EBRD Board of Governors' Annual Meeting
On May 9-12, 2022, RA Minister of Finance Tigran Khachatryan participated in the Annual Meeting of the Board of Governors of the European Bank fReconstruction Development (EBRD). During the meeting, the activities carried out the results achieved within the EBRD were summarized, the details of the implementation of the EBRD strategic capital program f2021-2025 were introduced to the Governors. The key issues discussed at the plenary session were the promotion of economic growth in the EBRD countries, the fight against climate change strengthening of the business environment.
In the framework of the official visit to the Kingdom of Morocco, Minister Khachatryan met with high-ranking EBRD officials, inter alia, with Odile Renaud-Basso, EBRD President, Ekaterina Miroshnik, Director, Head, Infrastructure, Eurasia, Sustainable Infrastructure Group of the EBRD Caspar Veldkamp representing Armenia in the EBRD Board of Directors. Recent developments of the world economy current challenges were discussed, issues related to the cooperation of the Republic of Armenia with the EBRD was touched upon. The parties stressed the importance of EBRD-funded infrastructure projects in Armenia, as well as outlined prospects ffurther cooperation expansion.
During the visit, Minister Khachatryan also met with representatives of "Mitsubishi UFJ Financial Group" Bank discussed the possibilities of the Bank's cooperation with Armenia.