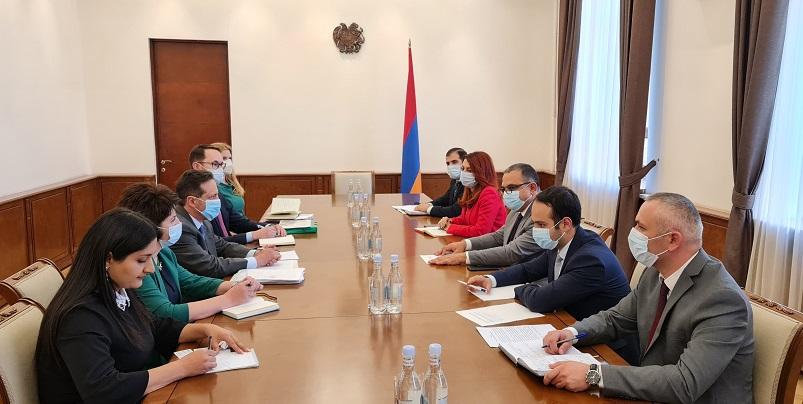 Tigran Khachatryan presented to his German counterparts the RA Government five-year program
Minister of Finance Tigran Khachatryan had a working meeting with the representatives of "Berlin Economics" independent consulting company and "German Economic Team".
During the meeting, Minister Khachatryan presented to the guests the priorities outlined in the RA Government program for the next five years, as well as spoke about the current external debt management and the peculiarities of the macroeconomic sphere.
Extending thankfulness to the Minister for the reception, the Managing Director of "Berlin Economics" Dr Ricardo Giucci expressed his readiness to cooperate on issues of mutual interest, as well as noted that the German partners closely monitor the activities of the RA Government and welcome the ongoing reforms.
During the meeting the parties highlighted the opportunities for expanding cooperation, as well as reached an agreement to continue the dialogue on the issues of the agenda, at the same time supporting the development of the Armenian-German bilateral economic ties.