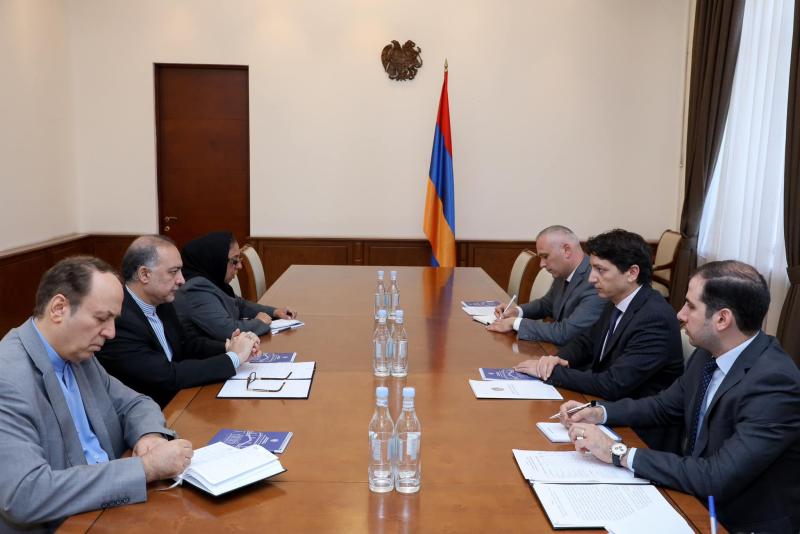 Vahe Hovhannisyan received the Ambassador of the Islamic Republic of Iran
Today, on September 27, Minister of Finance Vahe Hovhannisyan hosted the newly appointed Ambassador Extraordinary and Plenipotentiary of the Islamic Republic of Iran Mehdi Sobhani to the Republic of Armenia.
Minister Hovhannisyan, congratulating the ambassador on the occasion of being appointed to a new position, expressed hope that during his tenure, Armenia-Iran relations will continue to develop and strengthen.
Mehdi Sobhani thanked for the warm welcome and emphasized the interest of the Iranian government in developing the ties of the two countries in all directions of financial and economic cooperation.
In his turn, Minister Hovhannisyan thanked the ambassador and expressed his willingness to actively cooperate in the financing of infrastructures, expansion of trade circulation, tools for promoting private investments and a number of other important directions.
The interlocutors discussed a range of topics on the agenda of Armenian-Iranian relations. In particular, they explored avenues for deepening cooperation, focusing on the effective exchange of experience and knowledge in the field of public finance.